Broad Information Campaign to Shut Down Illegal Prison "Isolyatsia" is Launched
On 10 December
the project «Izolyatsia: Must Speak» was presented.
On 10 December 2020, the Ministry of Foreign Affairs of Ukraine in cooperation with the Ukrainian Institute, the International Foundation Izolyatsia, journalist, writer, and former political prisoner Stanislav Aseyev presented the project «Izolyatsia: Must Speak».

The presentation marked the beginning of a broad information campaign launched by the Ministry of Foreign Affairs of Ukraine for 2021. The goal of the campaign is to draw attention of the international community to the tortures and inhumane treatment in the illegal prison called «Izolyatsia». This facility was established by the illegal armed groups of the Russian Federation in 2014 by turning a well-known art space «Izolyatsia» into an infamous illegal detention center.

«Severe human rights violations, illegal arrests, fake trials and unspeakable long sentences of up to 20 years in prison based on fabricated charges have become inherent elements of Russia`s repressive policy in the occupied territories of Donbas and Crimea. We are doing our best to keep this in the focus of attention of our international partners and encourage them to hold all responsible accountable. In this regard we commend the announcement made three days ago on the launch of the EU global human rights mechanism. We will be working on its application in our case» - Emine Dzhaparova, First Deputy Foreign Minister said.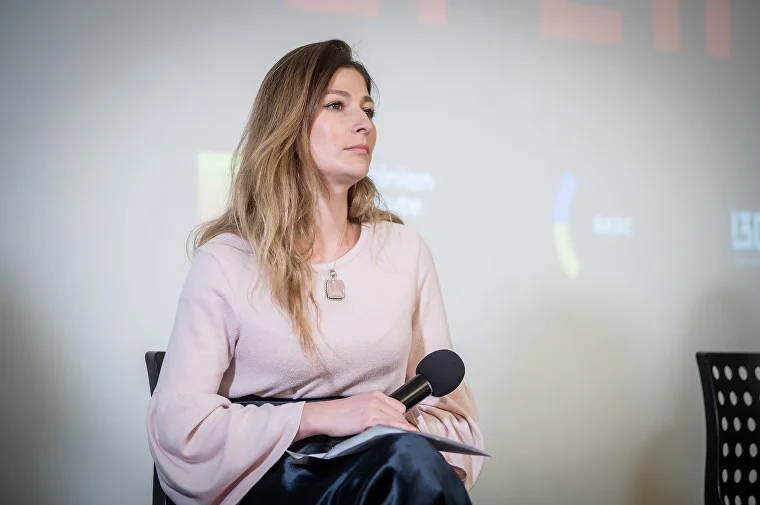 Deputy Prime Minister, Minister for Reintegration of the Temporarily Occupied Territories Oleksiy Reznikov expressed his full support of the project.

«Our ministry is drafting a bill that will regulate state policy during the transitional period in the temporary occupied territories of Ukraine. This law will clearly define those who will not be allowed to receive amnesty or pardon. Those who have committed crimes of genocide, crimes against humanity, war crimes and crimes of armed aggression, crimes against life and health, freedom, honor and dignity, crimes against peace, sexual based crimes, crimes against public security and international law and order - will be held accountable. We are going to apply the UN principles of transition justice, which enshrines the victim's right to truth and justice", - the Deputy Prime Minister stressed .

«It is clear that until the moment of complete de-occupation of Ukrainian territories, the list of prisoners will continue to grow. We should accommodate this aspect in our negotiation strategy. Thus, we must fight for the release of those who have been already arrested, as well as for those who will be arrested tomorrow. Such intermediate steps as access of the International Committee of the Red Cross, closure of illegal prisons, provision of basic medical care, etc. are crucial» - Oleksandra Matviychuk, Chairperson of the Center for Civil Liberties said.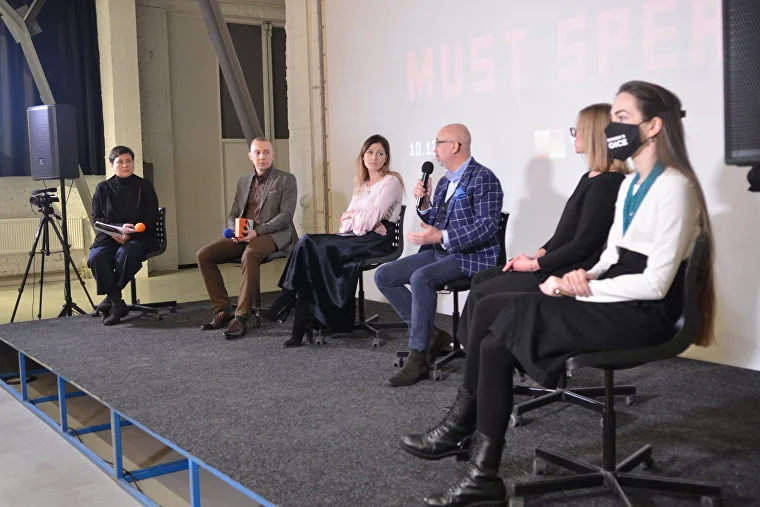 Oksana Sarzhevska-Kravchenko, Director of the International Foundation Isolyatsia stressed that her foundation is actively engaged in revealing the truth about illegal prisons in the temporarily occupied territories of Ukraine: «On the example of Isolation, we can see how the place of freedom has turned into a torture chamber». She noted special attention should be paid to honoring the victims who have been detained in these inhumane facilities.

Deputy Prosecutor General of Ukraine Gunduz Mammadov stated that there are currently about 160 places such as Isolation: «3.5 thousand people have passed through Izolyatsia, 1.6 thousand of them are civilians. We try not to ignore any fact, we record everything and open criminal proceedings».

Stanislav Aseyev presented his new book «The Bights Path. History of One Concentration Camp», which stands as documentary evidence of war crimes that took place in the «Izolyatsia» prison. «People are being tortured not only to extract the necessary testimony. The specificity of Isolation is that even when you have already signed everything, you continue to be tortured», - said the former political prisoner.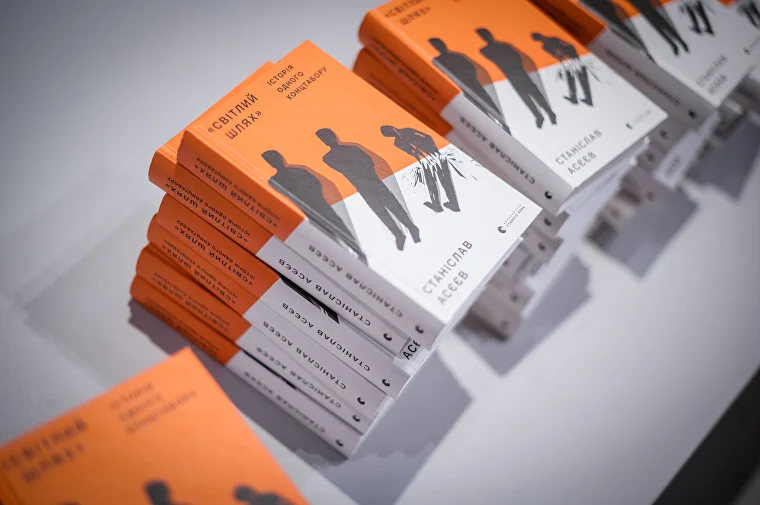 The book, translated into English with the support of the Embassy of Canada to Ukraine, will be part of the broad information campaign in Ukraine and abroad.

The Ministry of Foreign Affairs, all diplomatic missions of Ukraine abroad, as well as the Ukrainian Institute and the International Foundation Izolyatsia will be actively working on the implementation of the campaign in 2021.

Reference:

Izolyatsia, established in 2010 in Donetsk on the premises of the former factory for insulation materials, is a non-profit, non-governmental organization promoting cultural initiatives. Izolyatsia is a platform for research, discussion and presentation of current socio-political issues at local and global levels. Izolyatsia carries out projects at the intersection of contemporary art and civil society and works in the following areas: research, design and exhibition activities, art residences. In June 2014, illegal armed groups of the Russian Federation seized its premises and the institution was forced to move to Kyiv. Nonetheless, Donbas remains the focus of Izolyatsia program activities.

In 2014 the illegal armed groups turned an art space Isolyatsia into infamous illegal prison. There were more than 100 prisoners in this illegal facility in 2014, and up to 70 prisoners in 2019. According to the Office of the UN High Commissioner for Human Rights reports on the human rights situation in Ukraine, Isolyatsia prisoners have been tortured and exposed to sexual violence.