The 2020 results of the Zapravka initiative

Zapravka
, the cross-institutional initiative to support art residencies, has announced the results of its first year of activity. The initiative team has added 14 profiles from Ukraine to the
DutchCulture | TransArtists
international residency database based on the results of a nationwide mapping of Ukrainian art residencies.
In July 2020, the Zapravka initiative launched a mapping of Ukrainian art residencies in order to post information about them on TransArtists, the world's largest online database of residencies, as well as to form an internal database of Ukrainian residencies. As a result, the team collected more than 30 residency profiles from all over Ukraine. Based on TransArtists criteria, 14 residencies were added to the database this year:
Kruta Art Residency (active since 2019) is a private art residency of the artist Vitaliy Shuplyak in Berezhany (Ternopil region).


127 Garage (active since 2019) is a residency in Kharkiv led by the artist Anton Tkachenko and curator Anastasia Khlestova and located in a garage equipped as a multifunctional space for exhibitions and events.


Ladomyria (active since 2019) is an ethnic-themed residency by the Volyn Research and Revival Center, located in the town of Radyvyliv in the Rivne region.


European Glass Education International Residence (active since 2020) is an international residency at the Department of Glass Art of the Lviv National Academy of Arts.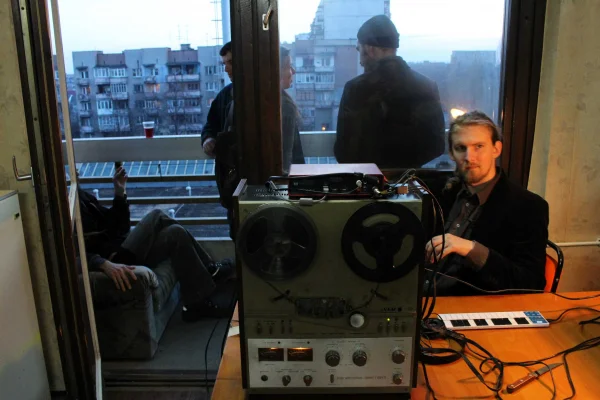 In 2021, the team plans to continue updating the database of Ukrainian residencies on TransArtists and collecting profiles of residency programmes in Ukraine. In addition, the working group of the initiative is conducting a survey among art experts (
artists
,
curators, researchers, critics
) about their experience with art residencies to improve the programmes of the member institutions of Zapravka.
The working group also provides free consultations to Ukrainian professionals on how to start, run and develop a residency. To arrange a consultation, please email the initiative (
zapravkaprogramme@gmail.com
) or send a message via the
Zapravka Facebook page
.
Zapravka is an initiative of the Ukrainian Institute, the Ukrainian Cultural Foundation and the House of Europe programme of the European Union, which was created to strengthen the capacity of Ukrainian art residencies for international cooperation. The initiative aims to increase the international visibility of Ukrainian art residencies, raise the professional standards of residency programmes in Ukraine and attract international experience through participation of foreign artists, curators, and art managers in Ukrainian residencies.
Zapravka initiative team:

Yulia Alenina – Programme Manager, Ukrainian Cultural Foundation
Kateryna Alymova – Programme Manager, House of Europe
Oleksandr Vynogradov – Head of Visual Art Ukrainian Institute & EXTER international art residencies programme
Lina Romanukha – Residency Officer, House of Europe
Olga Tykhonova – independent expert